Product Description
Product Description
Beverage Carbonated Drinker PET Preform Mold Adopted DuPont chemical material.imported Germany HOSTET original heating ring, Italy PCT copper nozzle,Japanese disc valve needle.four axis spiral groove.brass graphite plate to ensure good lubrication effect etc. Guarantee 5 Million shots.
PET Preform Injection Mould Feature
1. High accuracy and easy maintance
With high precision imported machine tool, all the spare parts can be interchanged to save the maintaince time and guarantee the preform weight difference.
Independent hot runner system, even one cavity is broken, others still work.
The temperature controller is controlled by PID. It can be changed on working condition.
Core, cavity and neck screw is controlled by the double cone positioning to ensure does not appear flash, different size, irregualr and other defects.
2. High effiency and Low cost
using Germany heating ring HOTSET only 268W, the traditional one 320W, save 20% electricity cost. Lower AA level and be more environmental.
Hot runner production, save labor cost. One worker can work for 3 or 4 sets of injection machine

Large diameter pipe make the mould cool fast and well. Shorten cycle time.
3. Durable
Use P20 pre-hardened steel as the pet preform mould plate to make complete structure stable, not easy transformation.

All the mould plate rust-proof handling, decrease the second pollution during the production.

Core, cavity and screw all use S136 stainless steel. After the vacuum treatment, hardness 48-50HRC.

Guarantee: 5 million shots.


Mould Specification
Cavity Number

22g Preform Length:94mm

32g Preform Length:120mm

42g Preform Length:130mm

Dimension(mm)

Weight(kg)

Dimension(mm)

Weight(kg)

Dimension(mm)

Weight(kg)

4(1*4)

500*290*430

550

500*290*445

600

500*290*455

680

6(2*3)

430*370*400

760

430*370*415

850

430*370*425

900

8(2*4)

490*370*435

810

490*370*450

900

490*370*460

970

12(2*6)

630*370*435

1020

630*370*450

1100

630*370*460

1180

12(2*8)

750*370*480

1240

750*370*495

1350

750*370*505

1450

24(3*8)

830*440*500

1880

830*440*515

1950

830*440*525

2060

32(4*8)

830*580*515

2360

830*580*530

2250

830*580*545

2600

48(4*12)

1065*580*525

2930

1065*580*540

3050

1065*580*555

3150

72(6*12)

1140*830*560

4320

1140*830*575

4450

1140*830*580

4600
Detailed Photos of PET Preform Injection Mould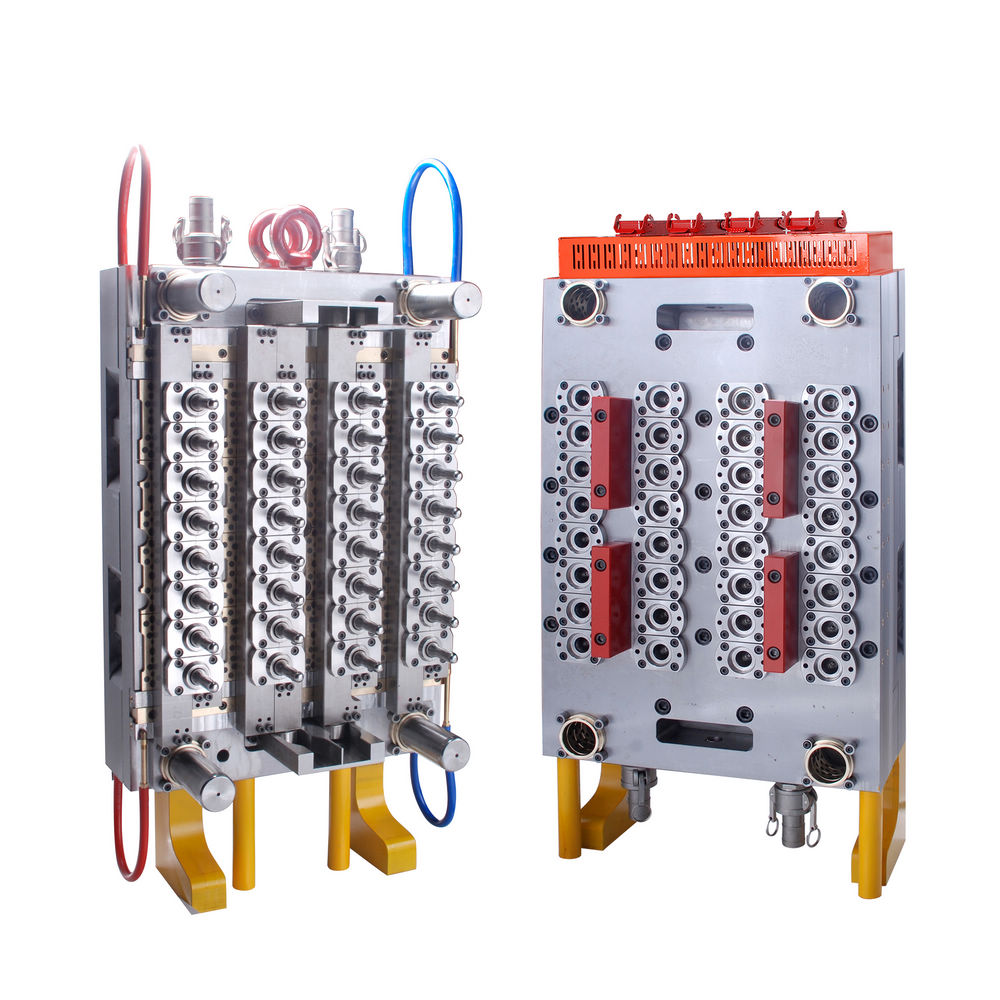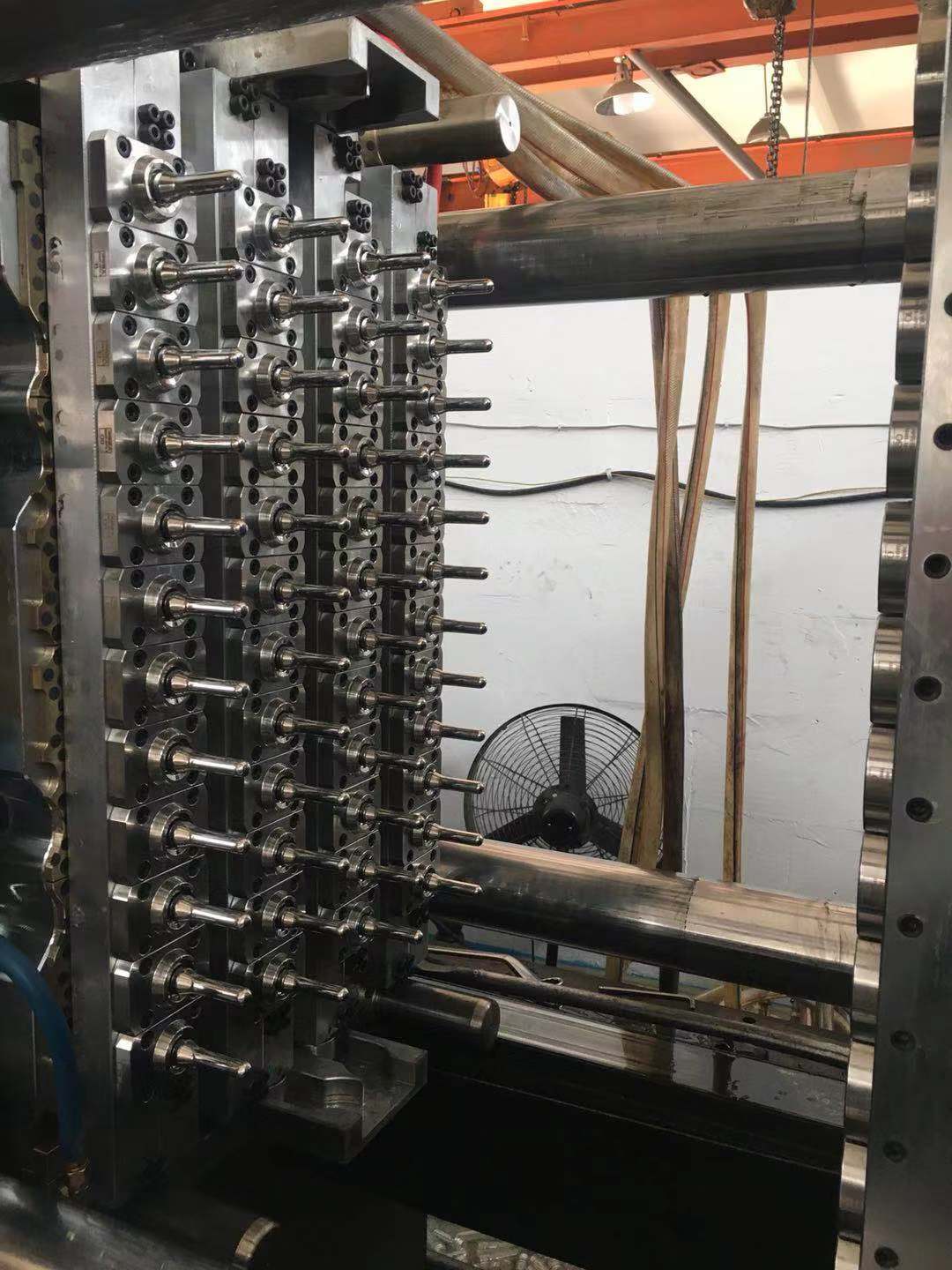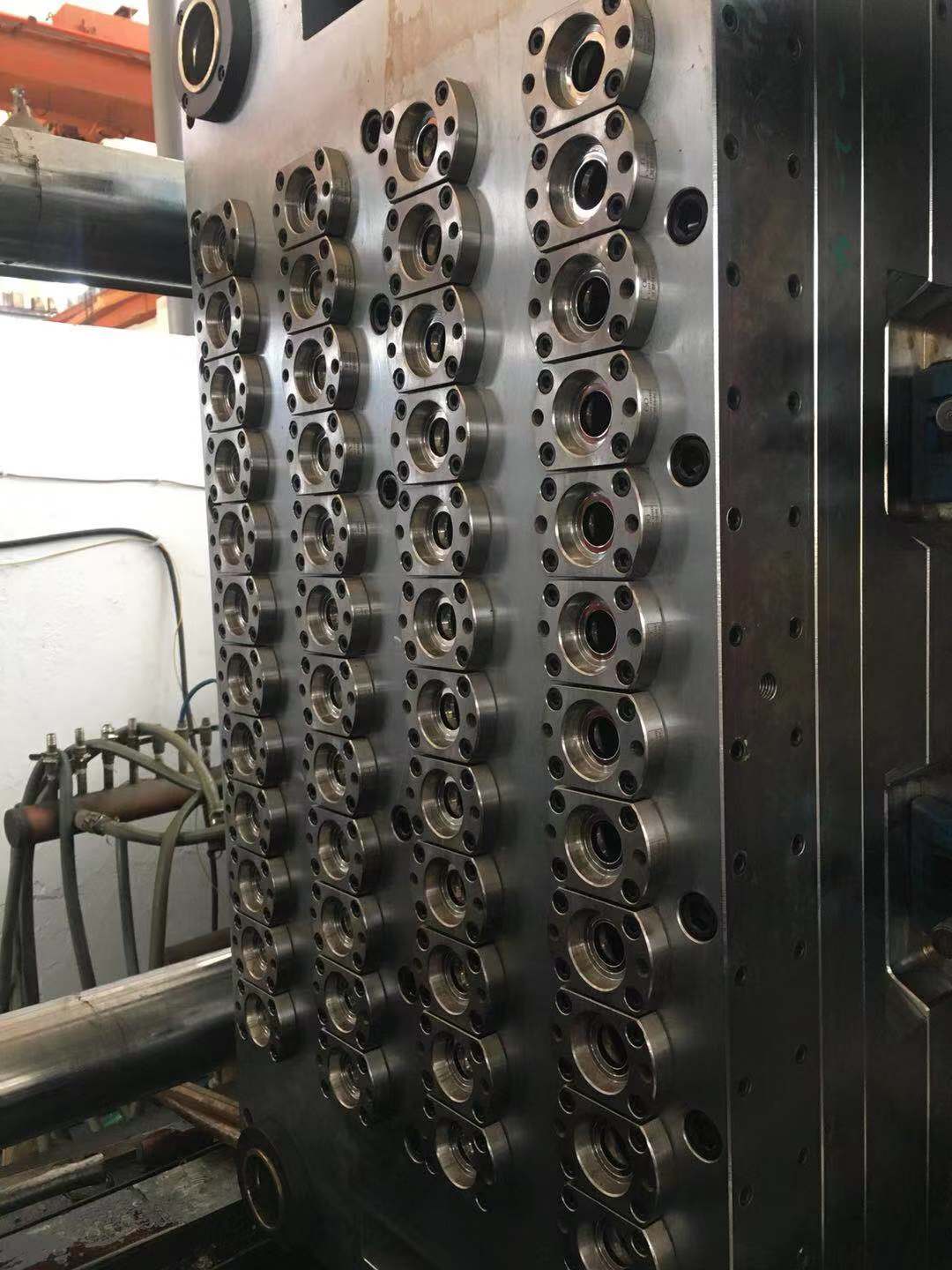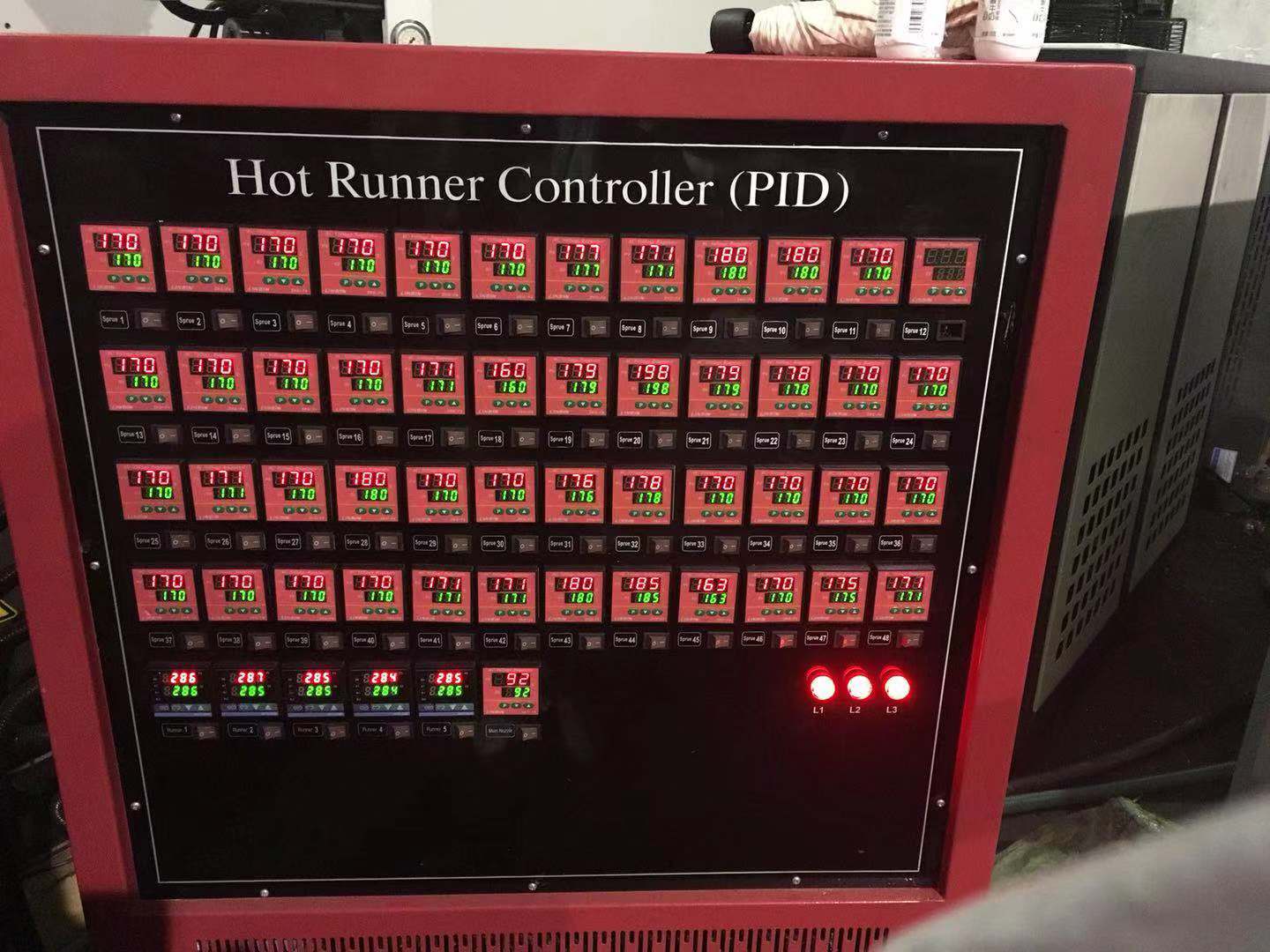 About us
We have more than 20 years knowledge and experience on PET Water/juice/carbonated drinks production line. Our exporting product includes: Injection molding machine, PET preform mould, plastic bottle blowing machine, Water treatment system, Filling machine and Packaging machine etc.


Q: What is the warranty if we buy your machines?
A: We offer the high quality machines with 1 year guarantee start from the machine reach to your factory. Also you share the lifelong technical support.
Q: How about the spare parts?
A: We will send one year enough spare parts together with machines for your stock. During the warranty time, if some spare parts broke without human problem, we will send free for you.
Q: How to install my machines when it arrives? What is the cost?
A: We will send our engineer to your factory to install the machines and train your engineers how to operate and maintain the machines. Customer pay for visa, round-trip tickets, room and accommodation, USD80/day/ person(engineer salary).
Q: How long time for installation?
A: According to the machine you order, usually we will send one or two engineer, it takes about 7to 20days.
Q: When can I get my machine after I paid?
A: Usually the production time is around 25-60 days. The exactly will be decided by which machine u order.